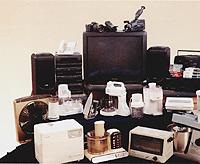 andling a diversified range of electronic household products for Singapore, the Middle East, Iran, Afghanistan and CIS markets. Our Japan subsidiary is the official Matsushita Electronics agency for Afghanistan. Has established depot facilities in Singapore for stocking supplies.
Major brands : National, Panasonic, J.V.C. Pioneer, Sharp, Hitachi, Toshiba, Sanyo, Sony and Casio. Also we can supply unbranded and O.E.M. products from China and Taiwan.

Sole agency for MRF brand tyres produced by the Madras Rubber Factory in the Indian sub-continent for export to the Vietnam and Afghanistan markets. Source extensively for quality supplies from Europe and Asia to supply to the Middle- East, Indo-China, Iran and Afghanistan.
Tyre range : trucks, buses, light goods vehicle, mini vans, cars, motorcycles and bicycles.

Supply quality raw timber from traditional timber-rich sources like Malaysia, India and Burma for distribution throughout the Asia Pacific.
Products : teak, rose, ply-wood, formaica.
Handle all types of suiting, shirting and ladies material.
Products : Cottons, Terry Cottons, Denim, Rayon Fabrics Polyester, Raw Silk, Duppion and Polyester Yarn.
Strong trading experience in edible oils. Specialize in oil products manufactured in Malaysia and Indonesia : Bushra, Shama, Crystal and Six Cows. The Dubai office has established a major depot with stock-holding facilities for prompt sale and distribution to the Middle-Eastern markets.
Range include Vegetable, Peanut, Corn, Sun Flower and Palm Oils.
Products include Porcelainwares, Enamelwares, Bicycles and its spare parts, Locks, Tooth Paste, Shampoos, Toiletries, Soaps including Lux and Cussons.
The Group is also agent for Nitto Denko PVC Tapes for Sri Lanka and Afghanistan. The offices have specialized their merchandising geographically, Japan office sources mainly from Taiwan and Korea; Hong Kong office from Mainland China; Singapore office from Malaysia, Thailand, Indonesia and Vietnam. Together the Group has very strong expertise through the Far East, however we have certainly not ignored Europe and America, and have capabilities to source and supply the world over.

Package a large variety of spices at competitive prices. With a strong network, our expertise lies in strict quality checking, supplying, stock-holding and whole-sale.
Major spices : Cloves, Black Pepper, Long Pepper, Gambiar, Betel Nuts, Cassia, Star Aniseed, Cardamom.
Actively supplying agricultural pesticides and fertilizers to agricultural-based economies, especially Vietnam.
Products : Urea, Potash, White Phosphorous, Rock Phosphate, and Phosphoric Acid.
Agricultural Commodites
Supplies basic commodities.
Products : Tea, Coffee and Coffeebeans,Cocoa Beans,Sugar,Milk Powder,Rice,Soyabean & Soyabean Meal,Black Pepper,Vegitable Oil,Lentils,Pulses,Green Beans,Kidney Beans,Dry Fruits and Preserved Fruits.